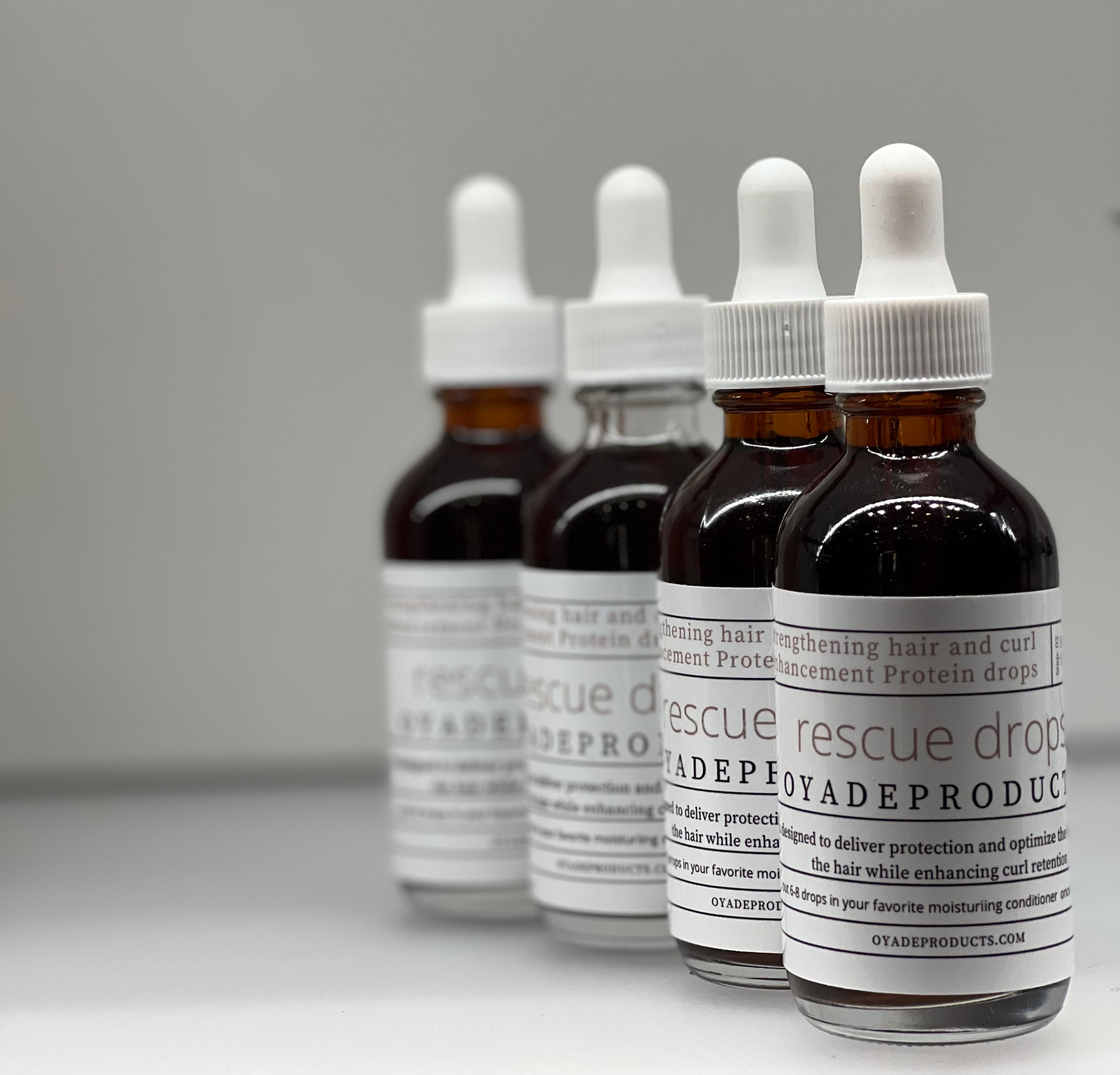 Rescue Drops/Pure Protein Drops
Out of stock
Pure protein drop . Strengthening and repair . 2oz 
Oyade Rescue Drops is a protein hair treatment that is specially formulated to help strengthen and protect the hair. This protein treatment contains a unique blend of baobab protein, rice protein, wheat protein, and keratin protein, which work together to deliver powerful nourishment and hydration to the hair.
One of the key benefits of Oyade Rescue Drops is its ability to penetrate the cortex of the hair. This allows the treatment to deliver deep replenishment, helping to restore the hair's strength and vitality. The high Cystine content in the protein drops is what makes this possible.
By adding Oyade Rescue Drops to your hair care routine, you can help reduce breakage and frizziness, while also giving your hair a more defined, healthy look. The treatment helps to provide extra hydration and nourishment to the hair, leaving it feeling smooth, soft, and manageable.
How To Use:
Using Oyade Rescue Drops is easy - simply mix a few drops in with your conditioner before applying. This makes it a convenient addition to any hair care routine. Whether you have chemically treated hair, heat-damaged hair, or are simply looking for a way to strengthen and protect your locks, Oyade Rescue Drops can help you achieve your goals.
Note: protein should not be over used - once a month is ideal.