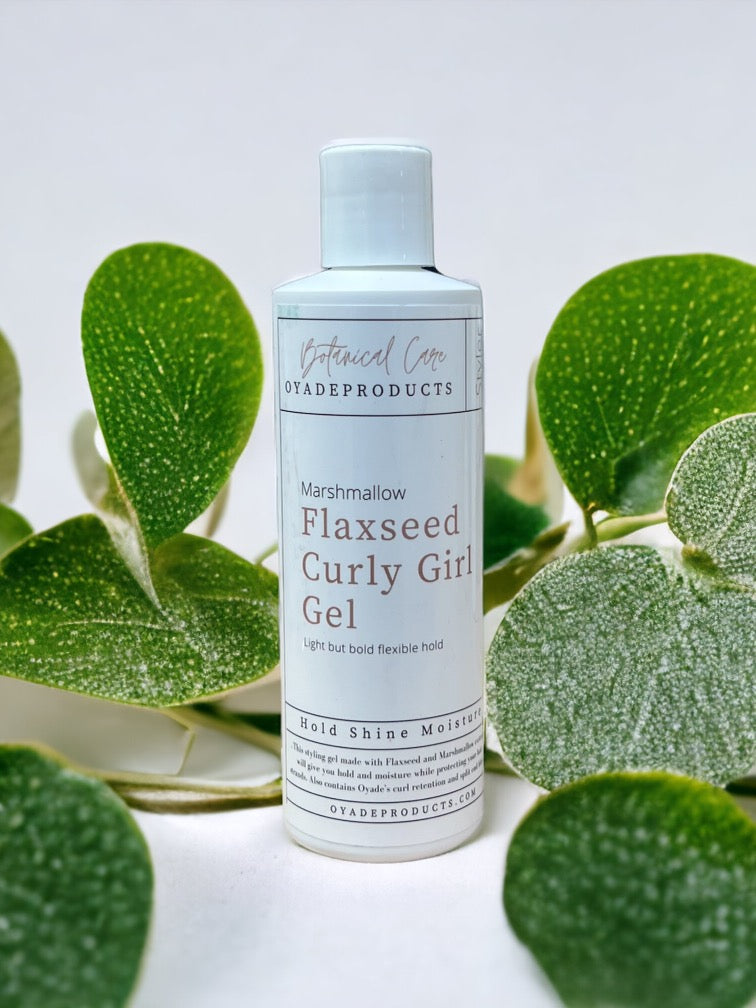 Curly Girl Flaxseed Gel / Anti-Frizz Styling Gel
Out of stock
Anti-Frizz Styling Gel is a natural hair gel that provides a strong hold, enhances curl definition, and leaves hair feeling soft and nourished. This gel is perfect for those who want to achieve a natural, healthy-looking hairstyle without the use of harsh chemicals or synthetic ingredients. A little goes a long way. Ingredients include flaxseed, honey, marshmallow extract, and rice protein.
Flaxseed is known for its ability to provide hold and definition to curls, while honey helps to moisturize and add shine to the hair. Marshmallow extract is a natural detangler that helps to smooth the hair and reduce frizz. Rice protein is a strengthening ingredient that helps to fortify the hair and prevent breakage. 
How to Use:
1. Start with clean, damp hair. You can either wash your hair or wet it with a spray bottle.


2. Take a small amount of the gel and rub it between your palms to warm it up.


3. Apply the gel to your hair, starting at the roots and working your way down to the ends. Be sure to distribute the gel evenly throughout your hair.


4. Style your hair as desired. You can either air dry your hair or use a diffuser to dry it with a hair dryer.


5. Once your hair is dry, you can scrunch out any crunchiness or stiffness that the gel may have left behind.


Anti-Frizz Styling Gel is great for defining curls and reducing frizz. It is also lightweight and non-greasy, so it won't weigh your hair down.